Sunny's Annual Christmas Concert
16.12.2022
church of St. Simon and Jude
U Milosrdných, 110 00 Staré Město
at 4 p.m.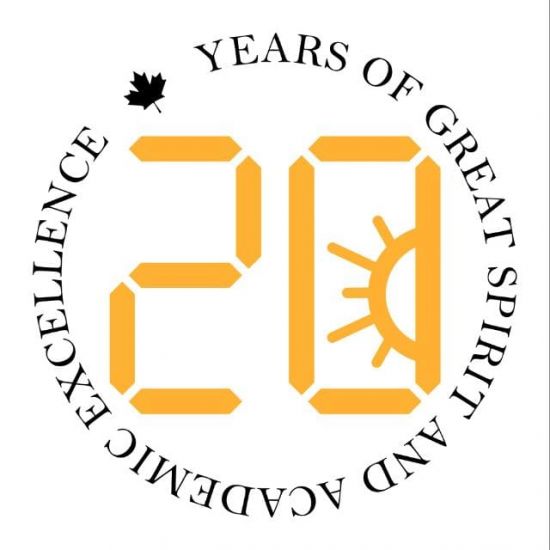 Elementary School
Our bilingual elementary school is accredited by the Czech Ministry of Education, Youth and Sport as well as Cambridge International Examinations, delivering curriculum in both Czech and English from Grade 1. In this natural format, students keep up with their education in both languages and therefore are exempt from regular state examinations in Czech language. English is not limited only to the classroom walls but functions as a regular communication tool, opening doors to the world. Students add a third language of study starting in Grade 3. Our modern school building has a huge outdoor play area and is in close proximity to a Pruhonicky park providing endless opportunity for outdoor learning and exploration. Our team of professionals is composed of fully qualified teachers, many of whom are at the top of their fields. Second stage lessons are taught by high school teachers. The school cooperates with the Canadian Chamber of Commerce. Sunny Canadian International School students communicate fluently in English and regularly celebrate the culture and traditions of English-speaking countries.

High quality bilingual education

Accreditation by the Czech Ministry of Education, Youth and Sport (MŠMT) and Cambridge International Examinations (CIE)

Qualified native speakers and Czech teachers in each class

Participation in the prestigious Duke of Edinburgh's International Award

A third language of study from grade 3 (French or German)

Support of logical thinking and Maths classes in co-operation with the team of professor Hejný  

Motivation of children by number of lectures and discussions with well-known Czech and foreign specialists and writers  

Excellent results in SCIO tests, science and math competitions, German and French Olympiads

Support of individual giftedness

Student´s Assemblies

Imaginative and modern environment  

Development of talent and giftedness from kindergarten age, support of natural human curiosity    

A variety of study materials, dynamic study environment, science labs with number of plants and animals in the care of students,  biology, physics and chemistry labs

Numerous activities and selected classes outside

Biannual Schools in Nature focussed on sports 

Sightseeing trips abroad (e.g. Poland, Germany)

The possibility to be awarded a stipend based not only on academic results    

The possibility of taking English language exams PET, KET, FCE, CAE and TOEFL, as well as German and French exams     

The opportunity to advance to our 4 year high school having the same concept

Familiarization with Czech and Canadian culture

A wide offer of sports, educational, and artistic extracurricular activities

Regular participation of students in sports tournaments and competitions (e.g. Kinn-ball, handball, basketball, floorball, soccer, and extreme obstacle runs)

Morning and Afternoon school clubs

Our own school bus
School Education Program - Elementary School (Velikost: 2.5 MB)