Kindergarten "Learning with Joy"
Sunny Canadian Kindergarten  opens doors to the future. 
The Czech - Canadian bilingual kindergarten, Sunny Canadian International School, is for children from 2 to 6 years old. You will find nine kindergarten classes in the state-of-the-art Sunny Canadian school complex in a healthy and monitored environment close to Průhonicky Park. 
Sunny Canadian offers a unique connection of individual educational levels (kindergarten - elementary school - high school), i.e. from kindergarten to graduation.
We develop children's:
Independence

Cooperation and empathy

Creative thinking and dexterity

Physical activity and fitness

Bilingual communication skills

Intellectual skills

Joy of learning
The school's educational program is based on the requirements of the Framework Educational Program for Kindergarten, defining the development of pre-school education in the Czech Republic. The curriculum is combined with the proven and progressive curriculum of the Canadian province of Alberta which is, based on pedagogical research, considered one of the best for preschool education.

You can expect:
An individual approach to children's learning

A maximum of 14 children per class

Both an English and Czech teacher in the classroom

Teaching in English, which gradually becomes a completely natural language for children

Support of logical thinking and teaching mathematics according to the method of Professor Hejny

Creative games - polytechnic education (learning about production technologies of individual materials and working with them)

Learning through experience and play

Outdoor lessons

Continuous assessment of children's progress, and individual meetings with parents

Quality preschool preparation in both Czech and English

Recognition and development of gifts and talents through meaningful activities and challenges

Work with the child's portfolio which is used to record individual progress and self-assessment of a child's own success

Thematic school trips

A wide range of afternoon sports, music, art, creative and language activities

A balanced and varied diet

Swimming lessons

Winter and spring trips

School bus

 

English - Our Native Language…
Qualified native speakers teaching

Use of Jolly Phonics program (method with the work of 42 sounds of the English language and their subsequent connection into words in both written and spoken speech)

English environment developing the child's language skills and basic habits

Thematic teaching projects in English
How we learn:
Through activities in the form of games supporting creativity, imagination and curiosity

By building on already acquired knowledge and skills

Through children's own experience

In both large and small group activities which support team skills

Through discussions and lectures with experts and interesting personalities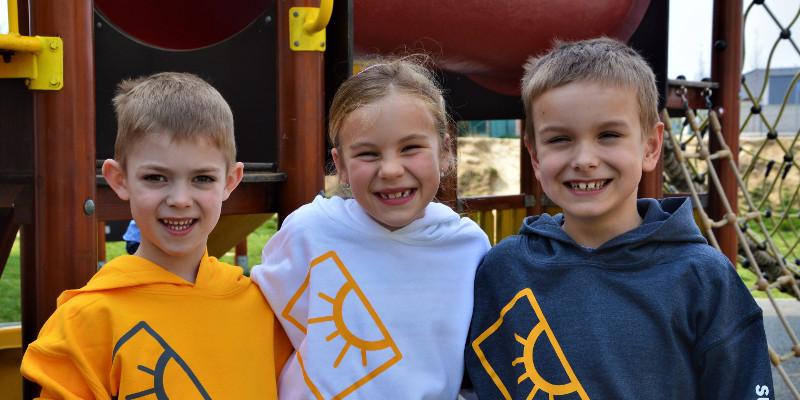 We all know each other here…
Stimulating family environment

Open and friendly communication between parents, children and teachers

Events for parents with children (workshops, art workshops, class presentations, etc.)

We learn in nature…
We know the laws of living and non-living nature

We grow vegetables, fruits, etc. in school flower beds

We go to Průhonice park, only 500m away from the school
And more …
Since 2016, Sunny Canadian Kindergarten has been closely cooperating with Museum Říčany. We joined the project "Specialized Mentoring in Science and Polytechnics" and within this project, the methodology of Creative Play is developed. Four teachers from our Kindergarten are already involved in this project that develops children's' ability to think creatively and create.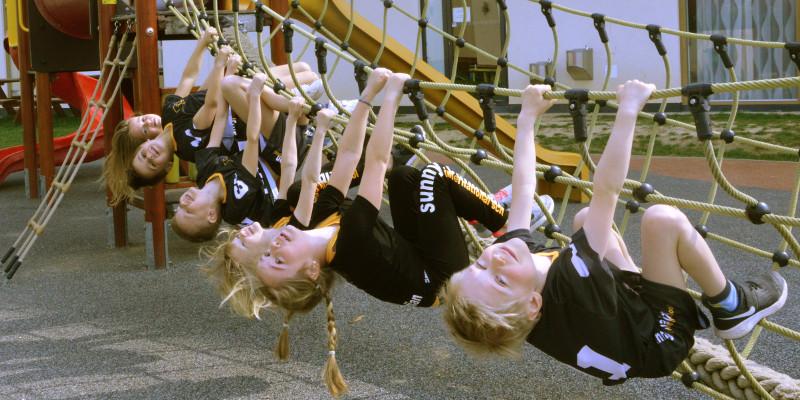 We have extracurricular activities...
A wide range of extracurricular activities led by our teachers and external instructors

Includes: dance, science, sports, logic games, cooking, flute, yoga, piano, inline skating, ball games and many more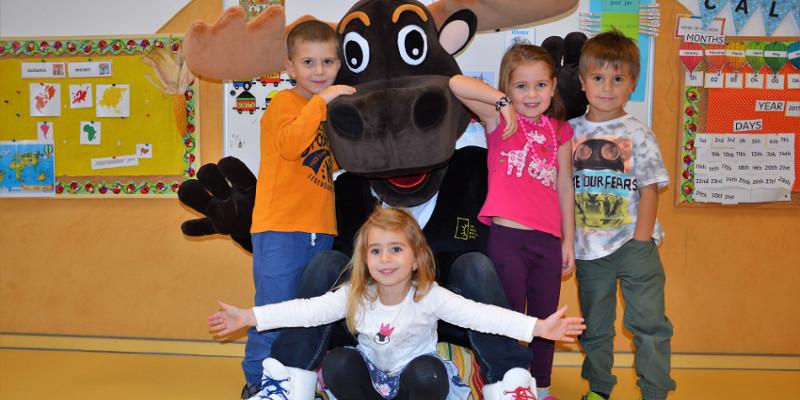 If you're interested in enrolling your child, do not hesitate to stop by and visit the Kindergarten.